Communicate with your customers on WhatsApp, hassle-free.
Join your customers on the world's most used messaging app with Chatwoot's official WhatsApp integration.
Experience a seamless transformation in customer communication with Chatwoot's WhatsApp integration. Our process is both straightforward and efficient. All it takes is creating a system user in Facebook Business Manager and providing the required API keys. In just a few minutes, you'll be all set to connect with your customers like never before.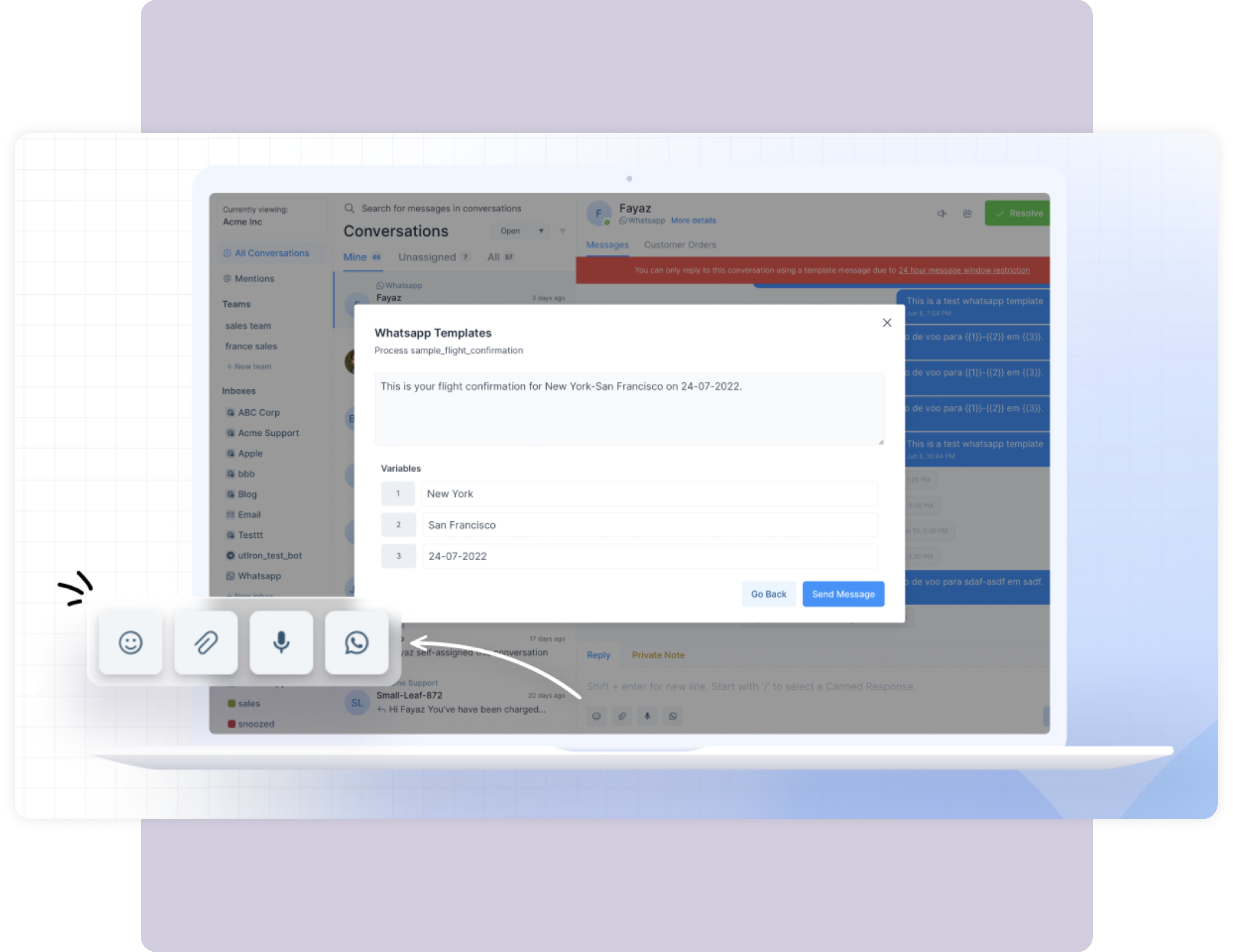 Easily manage WhatsApp templates
No more struggling to respond to customers on WhatsApp after the 24-hour window.
Simply choose an approved message template from the Chatwoot dashboard, fill in the relevant details, and send your response in no time.
Say more with rich media types
Exchange more than just messages. We support video, audio, images, documents, locations, and stickers.
Achieve customer service excellence on WhatsApp with Chatwoot
Chatwoot lets you manage your conversations across multiple channels from a single dashboard. And yes, we have a 15-day free trial and we don't ask for your credit card.
Sign up for free