We use Ghost to manage our blog.
The Ghost Installation details are as follows:
Ghost powers both general blog posts and release notes in the Chatwoot marketing website.
Blog Post
To create a blog post, click on the "New Post" button on the Ghost dashboard and start writing the content.
Blog Post checklist:
The Post URL is readable, and does not contain hashes at the end.

Tag: blog is added to the post.

A featured image is added. See the "Upload post image" section.
Release Notes
After each release, a release note is added with screenshots/GIFs.
Release note checklist:
Post URL is of the format /blog/vX-X-X.

Tag: releases is added to the post.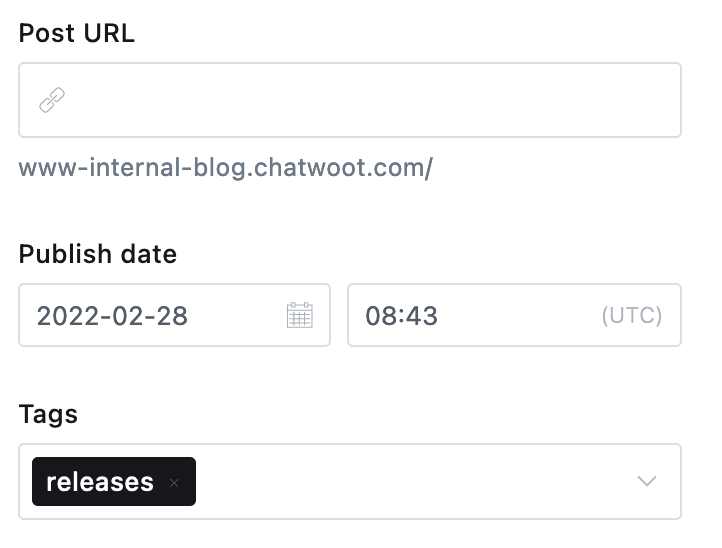 Publishing Checklist
Please make sure that you have verified the following before publishing the content.
Check the preview of the post to make sure that there are no issues in rendering images and text.

Post access is made public.

If any image is used, make sure that the fonts used is Proxima Nova.