Configuring Cloudfront with Chatwoot
This document helps you to configure Cloudfront as the asset host for Chatwoot. If you have a high traffic website, we would recommend setting up a CDN for Chatwoot.
Configure a Cloudfront distribution​
Step 1: Create a Cloudfront distribution.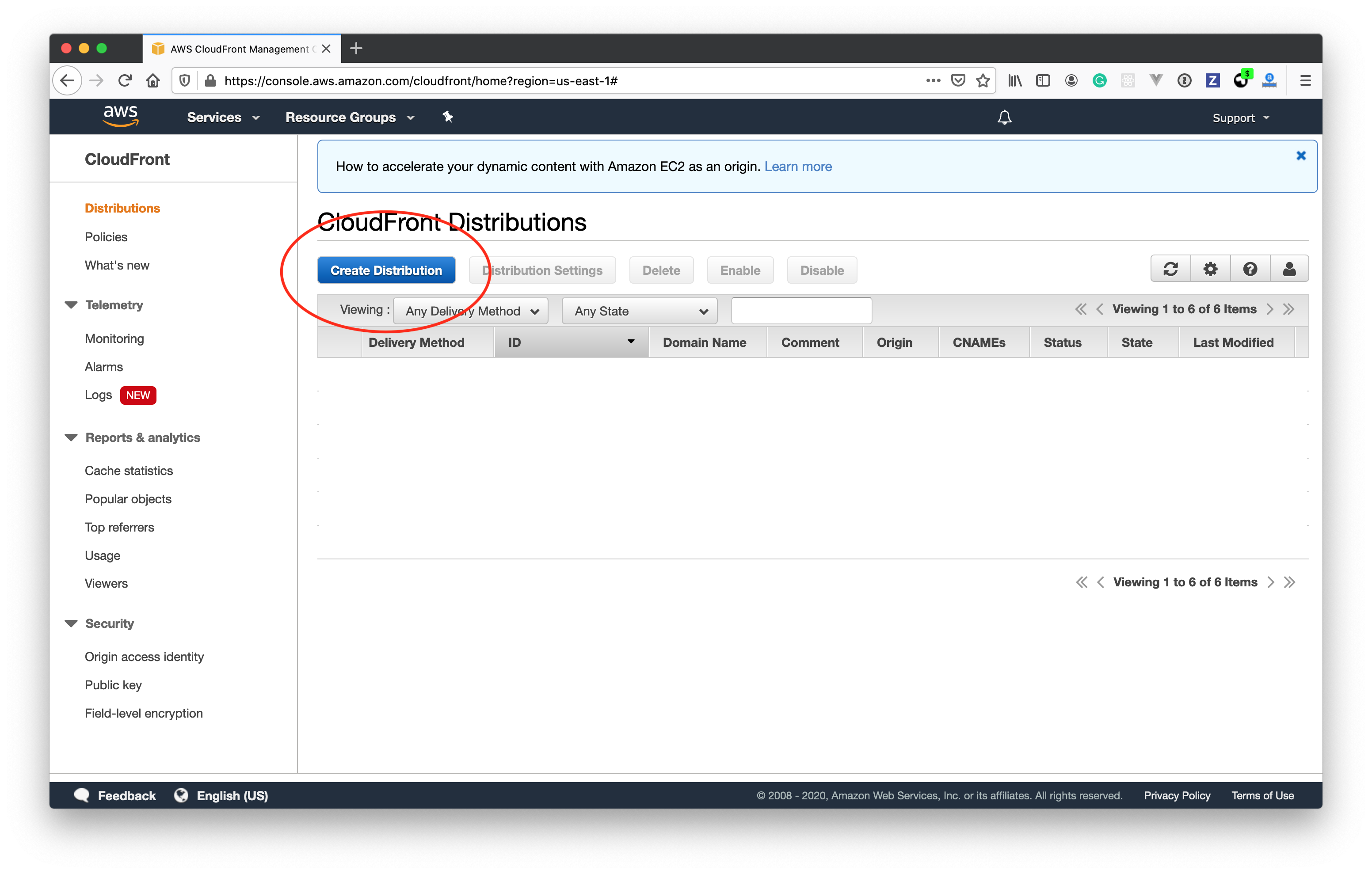 Step 2: Select "Web" as delivery method for your content.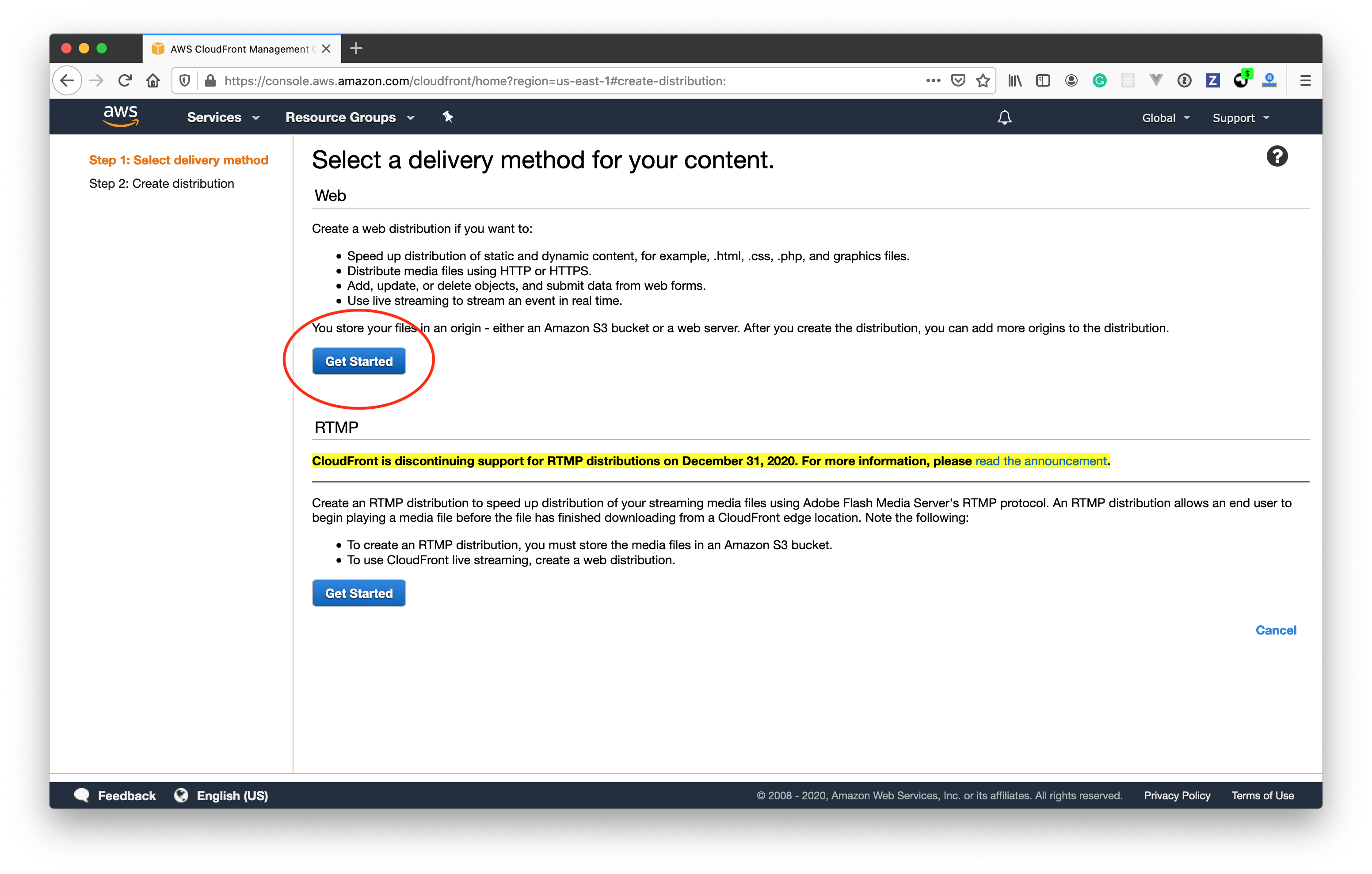 Step 3: Configure the Origin Settings as the following.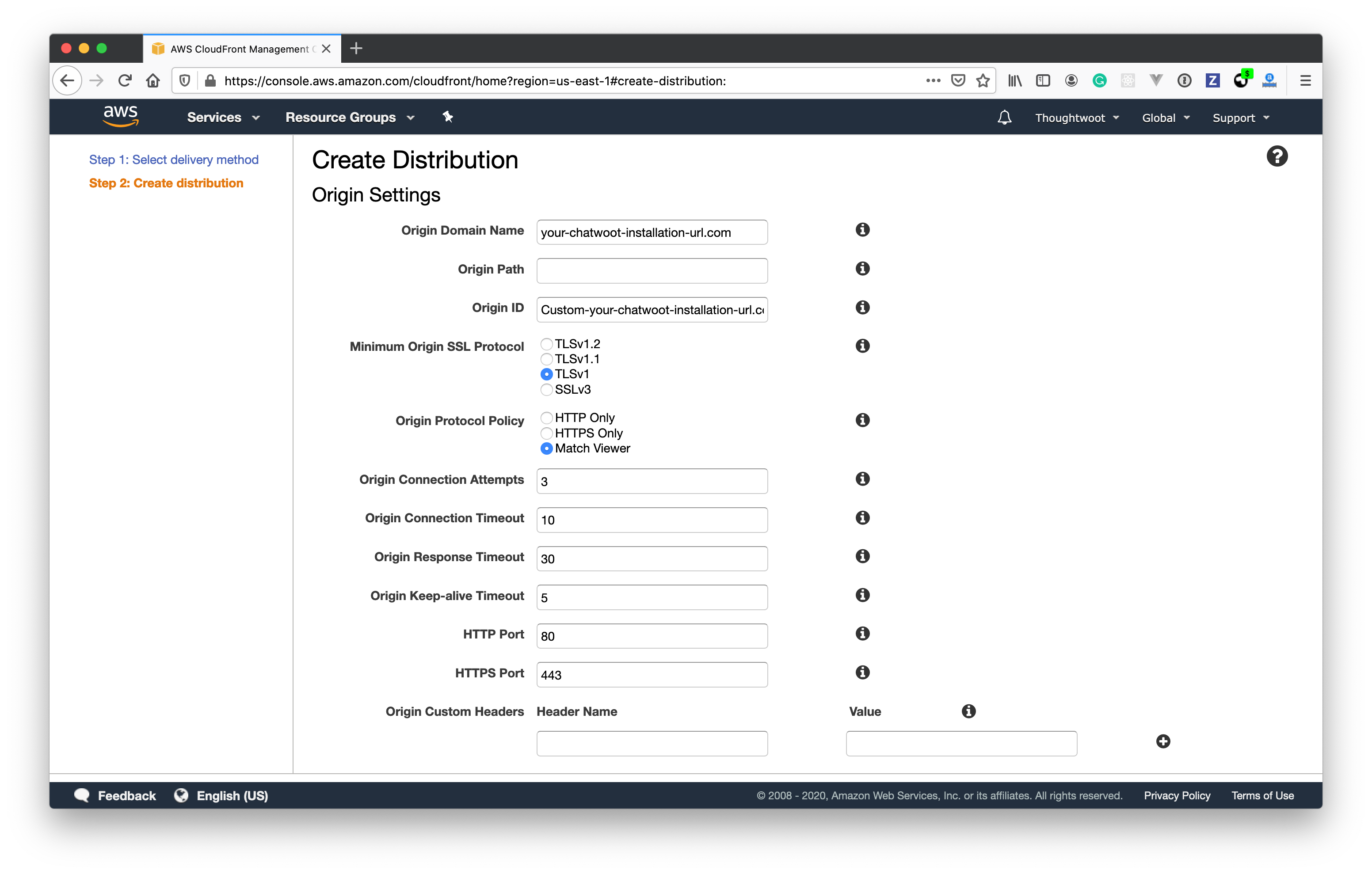 Provide your Chatwoot Installation URL under Origin Domain Name.
Select "Origin Protocol Policy" as Match Viewer.
Step 4: Configure Cache behaviour.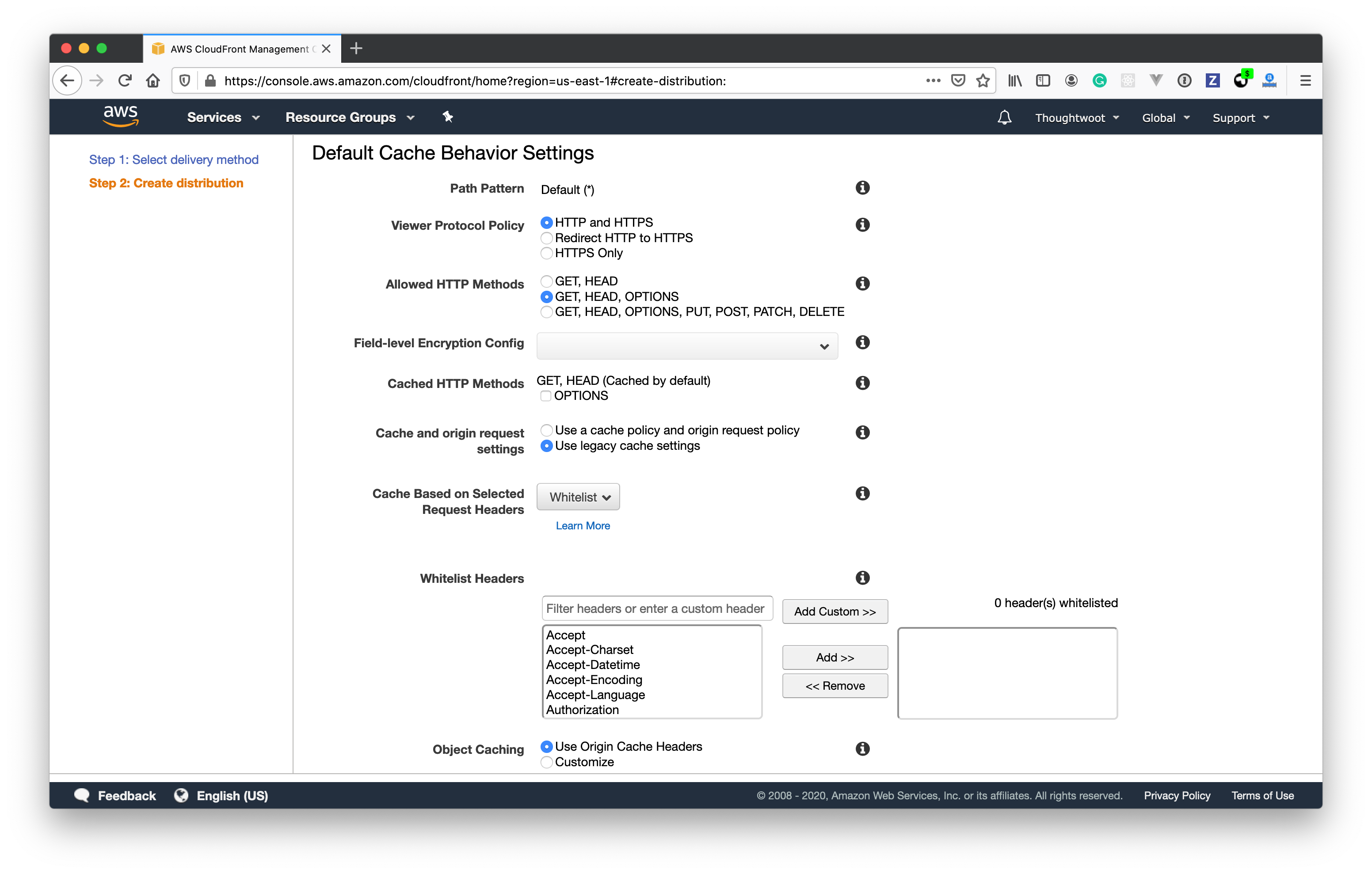 Configure Allowed HTTP methods to use GET, HEAD, OPTIONS.
Configure Cache and origin request settings to use Use legacy cache settings.
Select Whitelist for Cache Based on Selected Request Headers.
Add the following headers to the Whitelist Headers.

Access-Control-Request-Headers
Access-Control-Request-Method
Origin
Step 5: Click on Create Distribution. You will be able to see the distribution as shown below. Use the Domain name listed in the details as the ASSET_CDN_HOST in Chatwoot.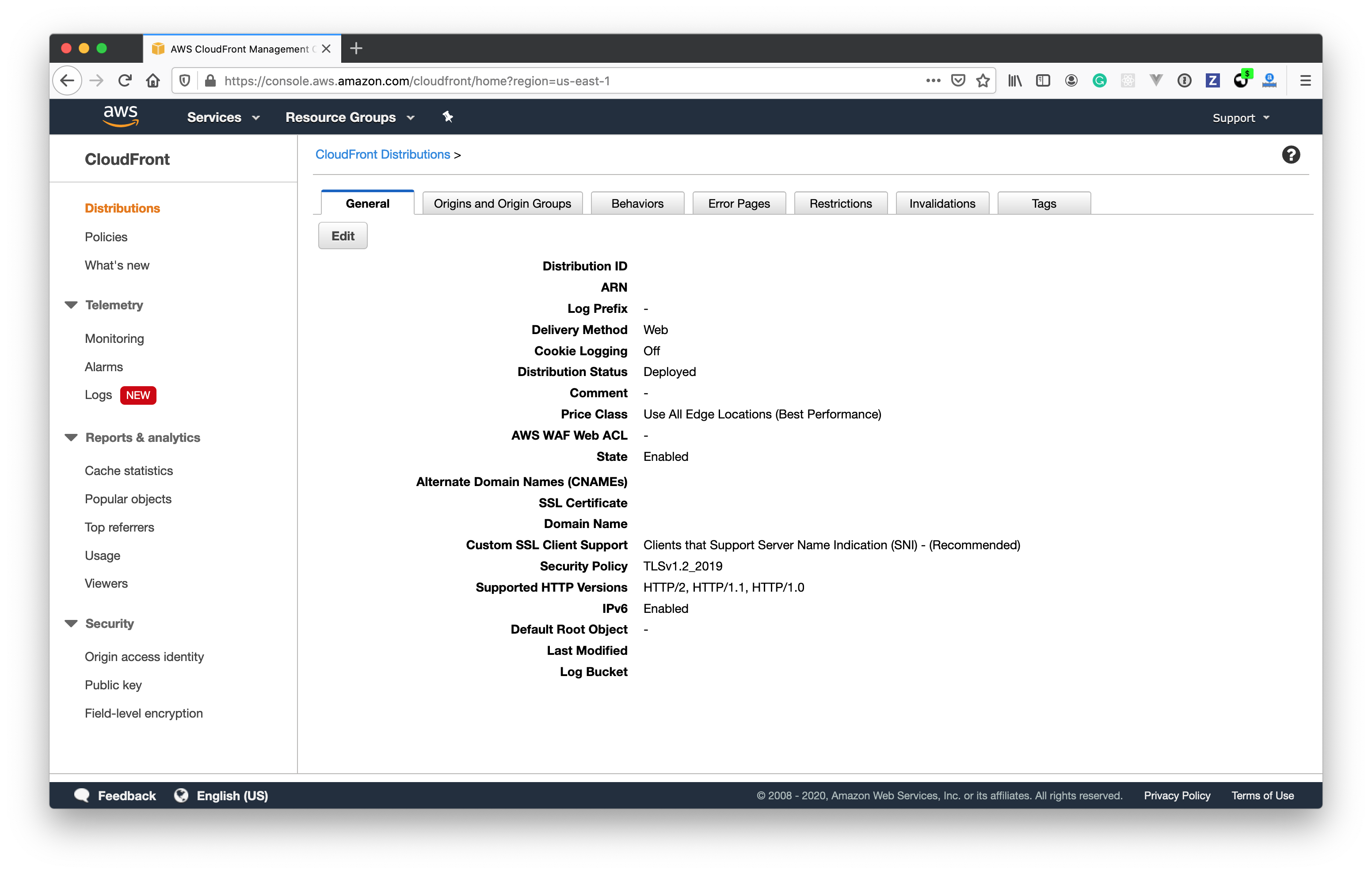 Add ASSET_CDN_HOST in Chatwoot​
Your Cloudfront URL will be of the format <distribution>.cloudfront.net.
Set
ASSET_CDN_HOST

=

<

distribution

>

.cloudfront.net



in the environment variables.